The 12 Best Mosquito Repellent Plants to Try in Your Garden
Help keep bloodsuckers at bay.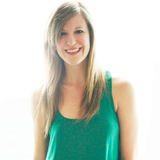 By Korin Miller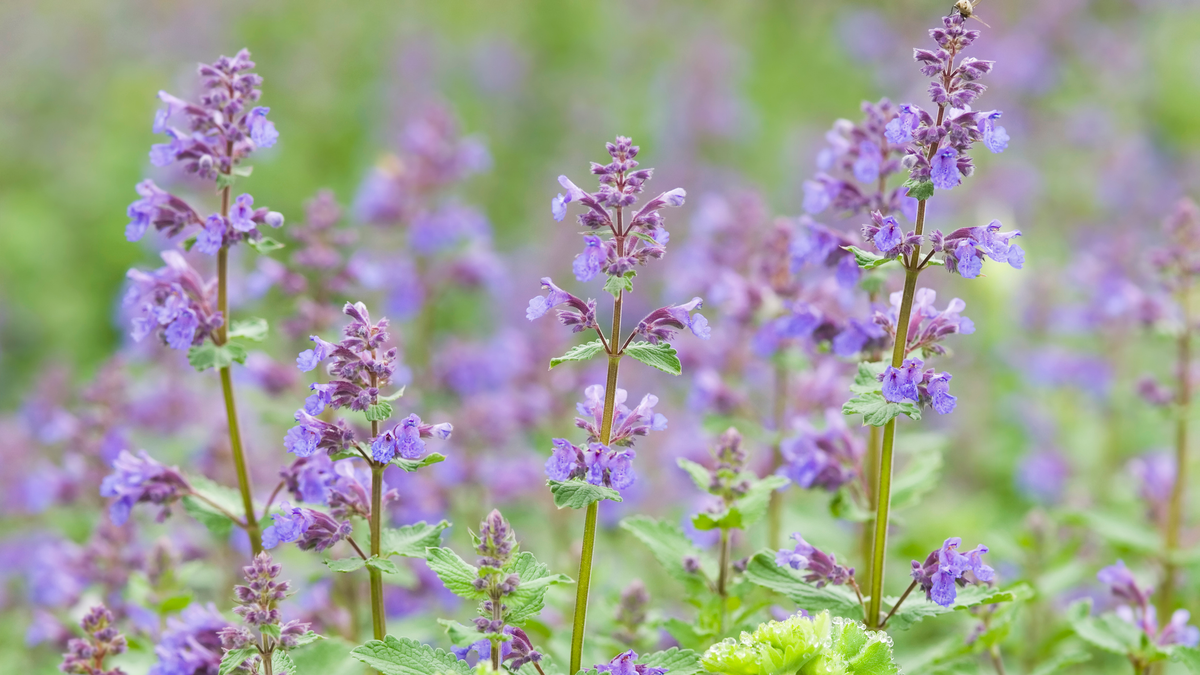 Bugs come with the territory when you're outdoors, but some are more tolerable than others. If it feels like mosquitoes are invading your yard, it's understandable to want to do what you can to get rid of them. Enter mosquito repellent plants.
Here's the thing: Experts say that the best way to keep mosquitoes at bay is to use personal repellents recommended by the Centers for Disease Control and Prevention (CDC). But if you want to go a more natural route, you may be interested in selecting certain plants—they're just not necessarily guaranteed to work as well as a spray. "The idea that planting certain plants around your home will successfully repel mosquitoes is only supported by anecdotal evidence and not empirical evidence," says Eva Buckner, Ph.D., assistant professor and state extension specialist at the University of Florida Medical Entomology Laboratory.
It's important to note, though, that there is some evidence that certain plants may help discourage certain mosquitoes from setting up camp in your yard—they just don't work as well as a chemical or spray.
If it feels like your outdoor space is a haven to mosquitoes, it's a good idea to "eliminate mosquito breeding grounds on and around your property by draining standing water from flowerpots, birdbaths, grill covers, baby pools, and other sources," says Jim Fredericks, Ph.D., board-certified entomologist and senior vice president of public affairs at the National Pest Management Association (NPMA). Using a small fan outside may also help keep mosquitoes away since "they are not strong flyers," Fredericks says.
But if you like the look and smell of certain plants and want to see if they keep the mosquitoes away, too, there's no reason not to try them. These are the plants fans swear are most likely to help get rid of mosquitoes. Snap up one or a few to enhance your outdoor space.
1
Citronella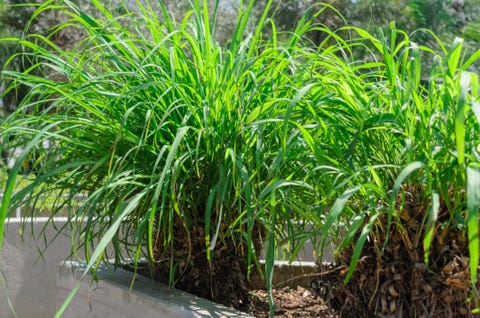 Kcris Ramos
//
Getty Images
Citronella shows up regularly in mosquito repellent candles and sprays. Also known as Cymbopogon nardus, the beach grass-style plant contains an oil that repels mosquitoes, according to the National Pesticide Information Center (NPIC). The plant gives off a slight scent, although it's more likely to work if you crush a leaf or two and sit next to it, says board-certified entomologist Nancy Troyano, Ph.D., director of operations education and training for Ehrlich Pest Control.

2
Lemongrass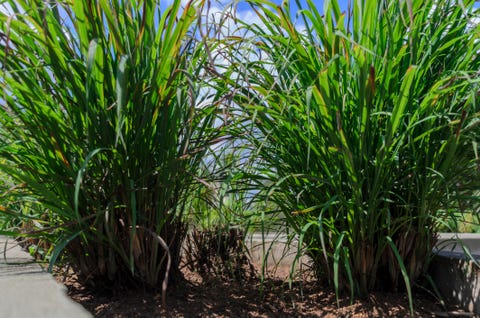 Kcris Ramos
//
Getty Images
Lemongrass looks a lot like citronella, but they're different plants. Research has found that lemongrass oil to can provide protection from some types of mosquitoes for up to 2.5 hours. But, it's important to note, scientists studied the oil itself—not the plant. If you like the look of lemongrass and the sweet scent it gives off, it's certainly worth a try.
3
Catnip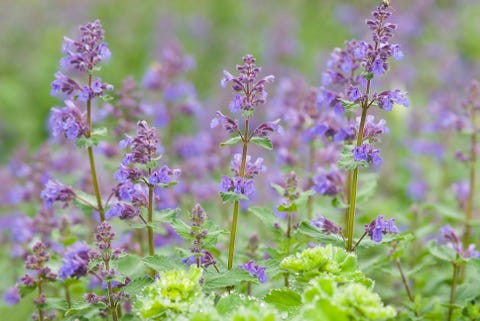 AlpamayoPhoto
//
Getty Images
Catnip is a big hit with the feline crowd, but it may help prevent mosquitoes from invading your space, too. Research has found that catnip oil can help repel several Aedes and Culex mosquito species. One study also found that catnip oil was more effective as a spatial repellent (meaning, it creates a mosquito-less zone) than DEET. Again, this was a study on catnip oil—not the plant—but some people swear by its use.
Advertisement - Continue Reading Below
6
Mint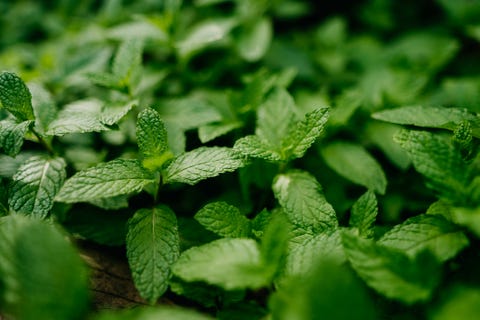 Ana Rocio Garcia Franco
//
Getty Images
Mint is a useful herb to have around your place, given that you can also eat it. Peppermint oil is used in some commercial bug repellents to ward off mosquitoes, and research has found that it's helpful in keeping the blood suckers away. Again, studies have linked repellency to the oil, not the plants themselves.
Advertisement - Continue Reading Below
7
Ocimum Forskolei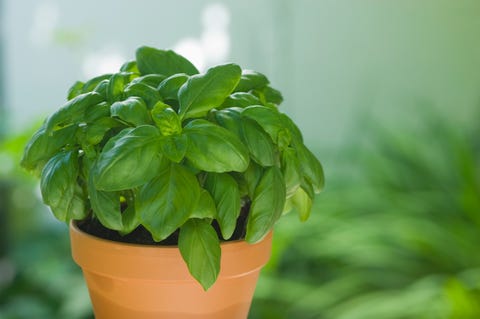 Westend61
//
Getty Images
Ocimum Forskolei, which is similar to sweet basil, has also been linked to mosquito repellency. One field study found that the plant offered up to 53% protection against mosquitoes going into a house. It also looks and smells delicious.
8
Pignut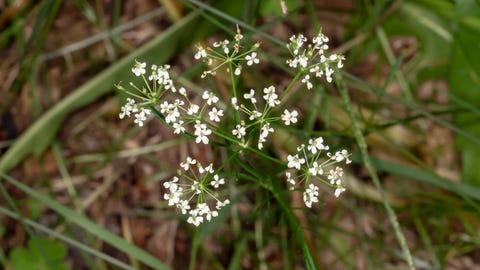 Sonya Kate Wilson
//
Getty Images
Fresh leaves from pignut, aka Hyptis suaveolens, provided up to 73% mosquito repellency for two hours in one field study. It's hard to say for sure that the plant will keep mosquitoes away that well, given that this is just one study, but it's definitely worth considering if you like the look of these plants.
Advertisement - Continue Reading Below
11
Wild Lantanas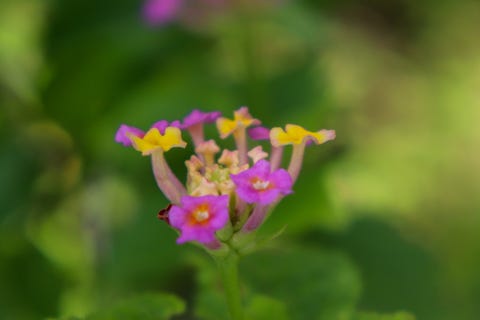 Musanna Hatta
//
Getty Images
These little flowers don't just look good. One field study found that they provided more than 33% protection from a certain type of mosquitoes when sitting in a pot.

Korin Miller is a freelance writer specializing in general wellness, sexual health and relationships, and lifestyle trends, with work appearing in Men's Health, Women's Health, Self, Glamour, and more. She has a master's degree from American University, lives by the beach, and hopes to own a teacup pig and taco truck one day.