We may earn commission from links on this page, but we only recommend products we back. Why Trust Us?
7 Best Adidas Running Shoes for Every Type of Runner, According to Experts
These top-rated Adidas sneakers deliver on comfort, support, and style.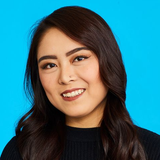 By Hannah Jeon
Since its inception in 1924, Adidas has long been one of the largest athletic apparel brands in the world—and an ever-popular array of choices when it comes to running shoes. "Adidas offers quality craftsmanship, innovative technologies, and stylish designs in their running shoes," says Katie Corio, certified strength and conditioning specialist and owner of Corio Fit. "They can be a good choice based on individual preferences and specific running needs."

In fact, the brand has something for just about every type of runner—from everyday training shoes to high-performance sneakers designed specifically for racing and trail running. But with so many different options and styles out there, it can be challenging to find the right pair that best fits your needs. "[Adidas'] selection of running shoes has different levels of cushioning and variable heel drops," says Anne Sharkey, D.P.M., a podiatrist with the North Austin Foot and Ankle Institute in Texas. "Your running style, distance, and terrain will dictate which type of running shoe is best suited for you."

Meet the Experts: Katie Corio, certified strength and conditioning specialist and owner of Corio Fit; Anne Sharkey, D.P.M., a podiatrist with the North Austin Foot and Ankle Institute in Texas; Lindsey Clayton, Barry's NYC chief instructor.
To help you find your perfect pair, we've rounded up some of the very best Adidas running shoes, including top-rated picks recommended by fitness experts and podiatrists. Whether you're training for a marathon or just like to go for a quick jog on occasion, every one of these comfortable, supportive sneakers will deliver on support and style—and will help you go the distance.
Our top picks
From reliable daily trainers to supportive sneakers designed for long-distance running, check out the best Adidas running shoes to shop below.

Advertisement - Continue Reading Below
Advertisement - Continue Reading Below
How to choose the best Adidas running shoes

To find your best pair of Adidas running shoes, you'll want to consider these factors:
✔️ Cushioning. Corio recommends first finding your preferred amount of cushioning—whether you want a more plush or responsive feel—based on your running style and distance. "Those training for longer races will want a lighter-weight shoe that offers responsiveness and cushioning," advises Sharkey.
✔️ Support. "The amount of support is also important to consider in terms of foot type," says Sharkey. While those with higher arches may be best suited with a cushioned and neutral shoe, those with flatter feet or overpronation may want to look for shoes with firmness and stability through the midsole, she notes.

✔️ Traction. Your shoes should have the right traction for the surface you're running on. You'll always want a durable outsole for running on all kinds of terrain, but wearing a shoe with solid grip is especially important if you're a trail runner.

✔️ Heel drop. Choose a heel-to-toe drop that best suits your natural gait, notes Corio. "In general, the majority of runners prefer a heel drop of around 10 mm," says Sharkey. "Those with hip or knee pain may benefit from a heel drop [that's less than] 10 mm, and those with ankle, achilles, or plantar fascial pain are going to prefer heel drops 10 mm or above."
What are Adidas running shoes known for?

According to Sharkey, Adidas is known for offering a wide selection of different running shoes to choose from, with different levels of cushioning, heel drops, and more. Indeed, the popular footwear brand offers options for all types of running needs, from everyday training shoes to sneakers designed for racing and trail running, as well as for every budget and expertise level.
Adidas utilizes several different kinds of foam technology and construction in their running shoes—but perhaps the one they're best known for is their Boost technology, which they first introduced in 2013. The revolutionary foam cushioning material, made from expanded thermoplastic polyurethane, delivers responsive, durable, and flexible cushioning with great energy return—resulting in ultimate comfort you can feel with every step.
Advertisement - Continue Reading Below
How should Adidas running shoes fit?

According to Sharkey, your running shoes should fit with no excessive heel slippage. "Look for a heel counter that has a snug and comfortable fit," she advises. The toe box of the shoes should also "accommodate the toes without squishing or pain," she says, and you should also "feel support through the arch" of your feet. Perhaps most importantly, your shoes should feel comfortable when you try them on. Pro tip: Sharkey recommends shopping at the end of the day when your feet are the most swollen "to ensure that the shoe will fit well at all times of day."
How we chose the best Adidas running shoes

Why trust us

For more than 70 years, Prevention has been a leading provider of trustworthy health information, empowering readers with practical strategies to improve their physical, mental, and emotional well-being. Our editors interview medical experts to help guide our health-focused product selections. Additionally, Prevention also examines hundreds of reviews—and often conducts personal testing done by our staff—to help you make informed decisions.

Associate Commerce Editor at Prevention
Hannah Jeon is an Associate Commerce Editor at Prevention, where she covers expert-driven commerce content for all things health, beauty, and wellness. Previously the Editorial Assistant at Good Housekeeping, she earned her bachelor's degree in creative writing and psychology from Johns Hopkins University. When she's not on the hunt for all the best products online, you can often find her trying out new food spots in New York City or clicking away behind a camera.